Your Auto Body Doctor
Vehicles both Foreign and Domestic
The expertise of an auto technician is of the utmost importance for proper and long lasting repairs. Many years of education, training, seminars, and experience guarantee successful automotive rehabilitation for our customers. Modern test equipment also assures a proper diagnosis. A full diagnostic is performed prior to commencing repairs. We make sure to give our customers proper advice, counsel, and recommendations before repairs are commenced.
We Work on All Types of Vehicles and are Proud to Offer Services Including: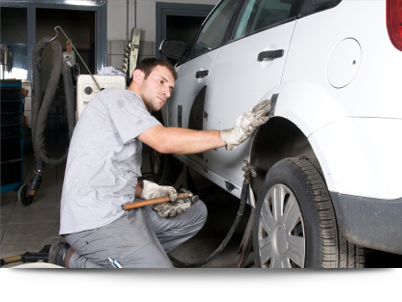 Accudraft – Spray Booth with a Bake Oven
Complete Air Conditioning Specialists
Complete Frame Work – Chief E-Z Liner Systems
Complete Painting and Collision Repairs
Computerized Insurance Estimates
Expert Color Matching
Flatbed Towing and Recovery
Foreign and Domestic Cars and Trucks
Licensed Insurance Damage Appraiser
State-Of-The-Art 4 Wheel Computerized Alignments
State-Of-The-Art Shark Computerized Frame Measuring System
Do you need a tow or want to schedule an appointment for service? Give us a call just stop by.